HAVE IT ALL WITH ENDLESS POOLS® FITNESS SYSTEMS
What puts our E-Series swim spas head and shoulders above the competition? Our unparalleled resistance current – it's smooth, powerful, and endlessly adjustable for swimming, exercise, and active fun.
Combined with our exclusive current technology are the luxurious hydromassage seats, the stylish cabinet, and all the extras. Your family will love the convenience and freedom to stay active together, relax together, and create lasting memories.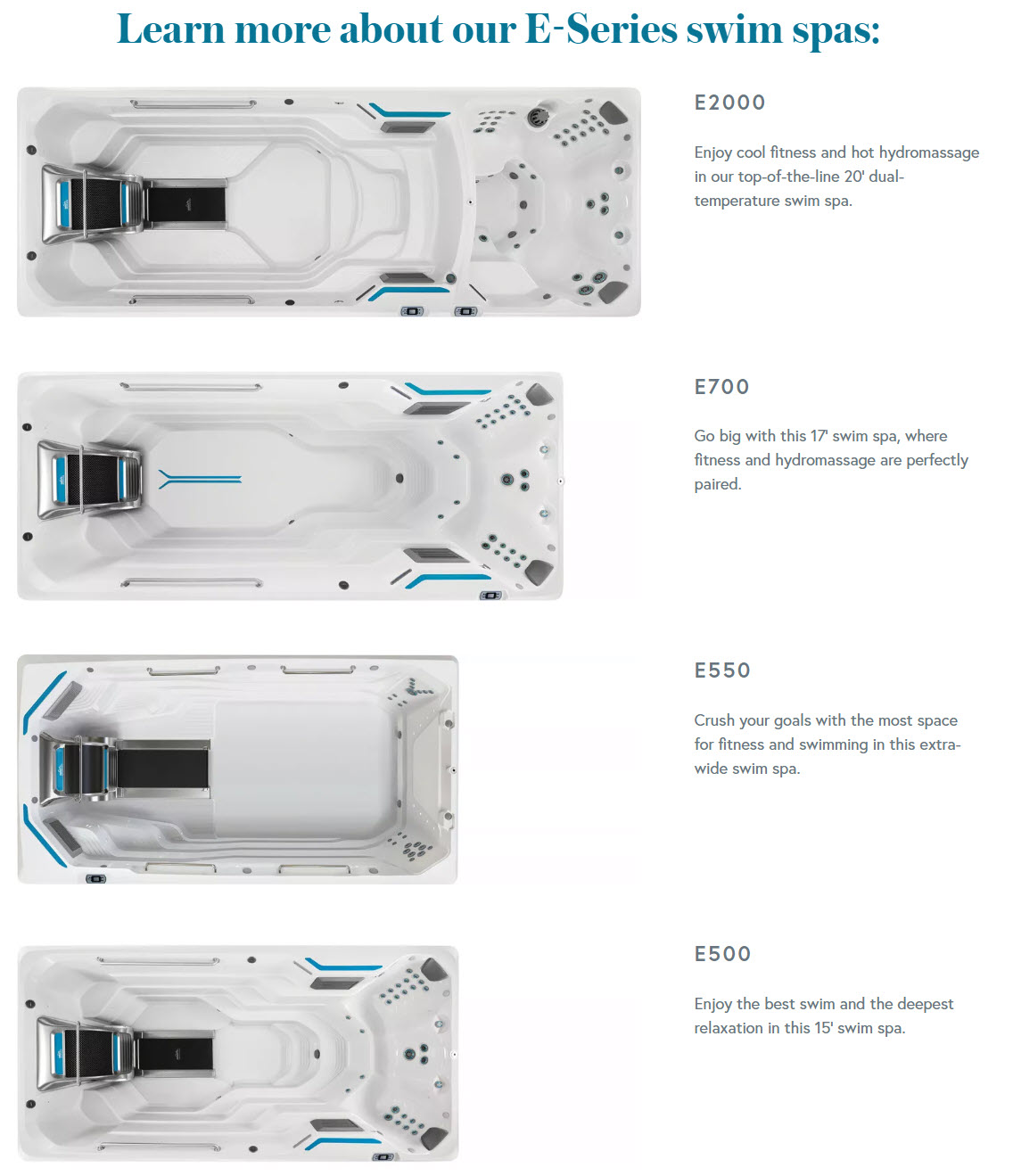 ACTIVATE THE WHOLE FAMILY WITH SWIMCROSS® EXERCISE SYSTEMS
Our X-series models make it all possible. Experience our airless 4-jet current for smooth, variable resistance. See for yourself how these exercise systems far exceed other jetted "swim spas".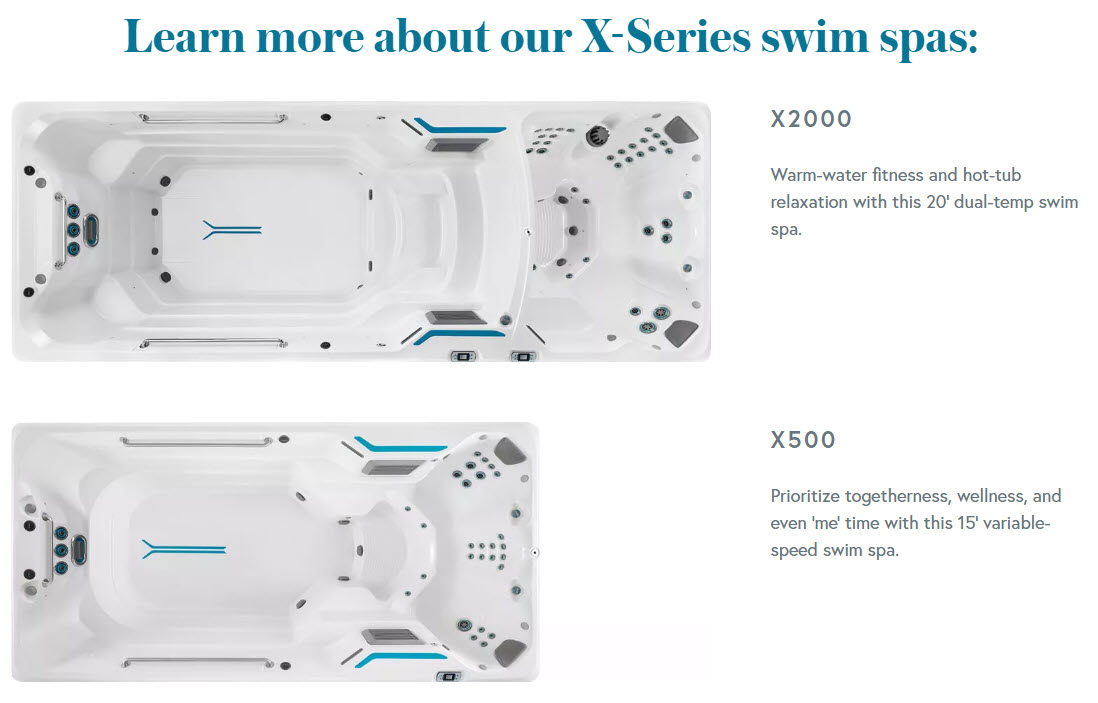 MAKE ACTIVITY A PLEASURE WITH RECSPORT® RECREATION SYSTEMS
What do our R-series models offer? The perfect balance of recreation, relaxation, and resistance. You will have the ideal destination for family fun, pool parties, and shareable moments. Powered by three airless jets, our current is designed for playtime and aquatic workouts. Each model offers quality, versatility, and exceptional value.